OFFERS
Always be aware of all the offers and promotions of Camping Vendrel Platja. The best possible price!
Promotion 10% Off
Camping Vendrell Platja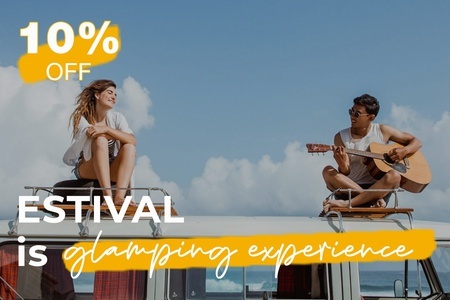 Special discount of 10% for reservations of 5 nights onwards with accommodation in:
- Safari Tent,
- Tropical Bungalow 4/6,
- Mobil Home 4/6 or
- Bungalow 4/6.
The promotion is applicable for the stays between the 29th of May and the 31st of July, 2021.
Book here
Your Summer Experience
LOTTERY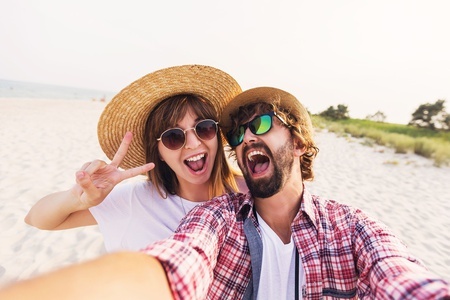 INSTAGRAM GIVEAWAY:
Creatively describe your best vacation experience with us. To participate, you just have to post photos on their Instagram profile showing, in a creative way, the holidays lived with us. Posts must include the hashtag, # VeranoEstival2021. Also, @EstivalGroup should be mentioned in the post text.
Users will be able to publish their photos from August 2 to 22, 2021
PRIZE:
The winner will get 2 hotel nights on a half board basis, for a maximum of 2 people.
Note: Reservation on request, subject to availability, high season excluded.
COMPETITION RULES
Book here
Camping Pitches Special Pack
Camping Vendrell Platja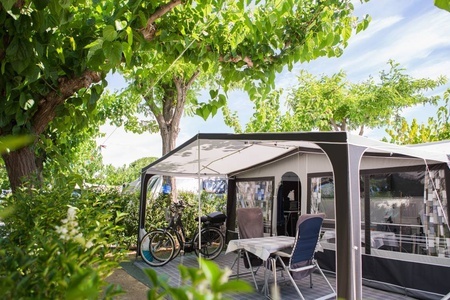 Do you have a tent, van or motorhome?
Take advantage of this special pack:
1 Pitch (Master 80-100m2) + 2 adults + 2 children (0-11 years) + 1 tent and 1 car / 1 caravan and 1 car / 1 motorhome + Electrical connection: 10A (divided into 2 connections 5A at 220V).
From € 40 / night
* Minimum stay of 4 nights.
* Valid for stays from June 27 to July 30 & from August 23 to September 12.
Book here