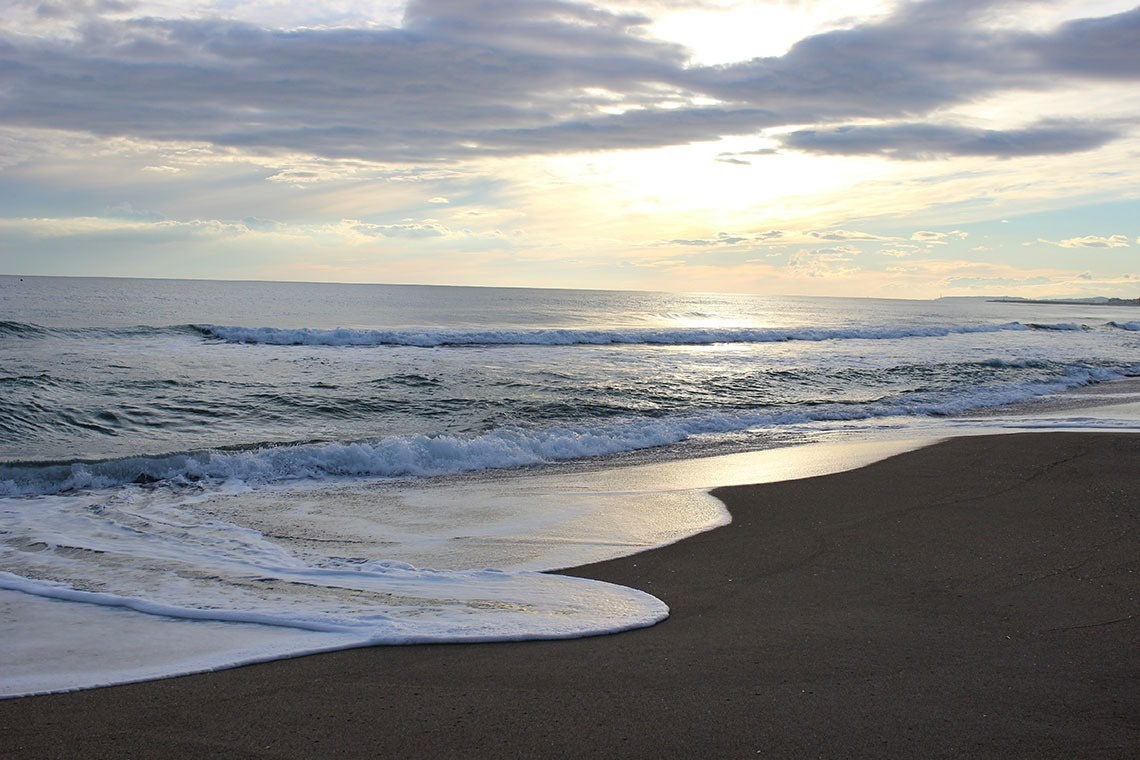 Comarruga y Sant Salvador
Walking or cycling along the promenade between Coma-ruga and Sant Salvador, you will not only be able to enjoy the sand and the pirate ship with a slide on the beach, but you will also find a few interesting stops:
· El Riuet: Mineral-medicinal water, constant temperature between 18º and 21ºC.
· Diver: Zip Line Park
· Museum of Pau Casals
· Walking distance: 30 minutes
· Market: Saturday
For more information:
Vendrell Turístic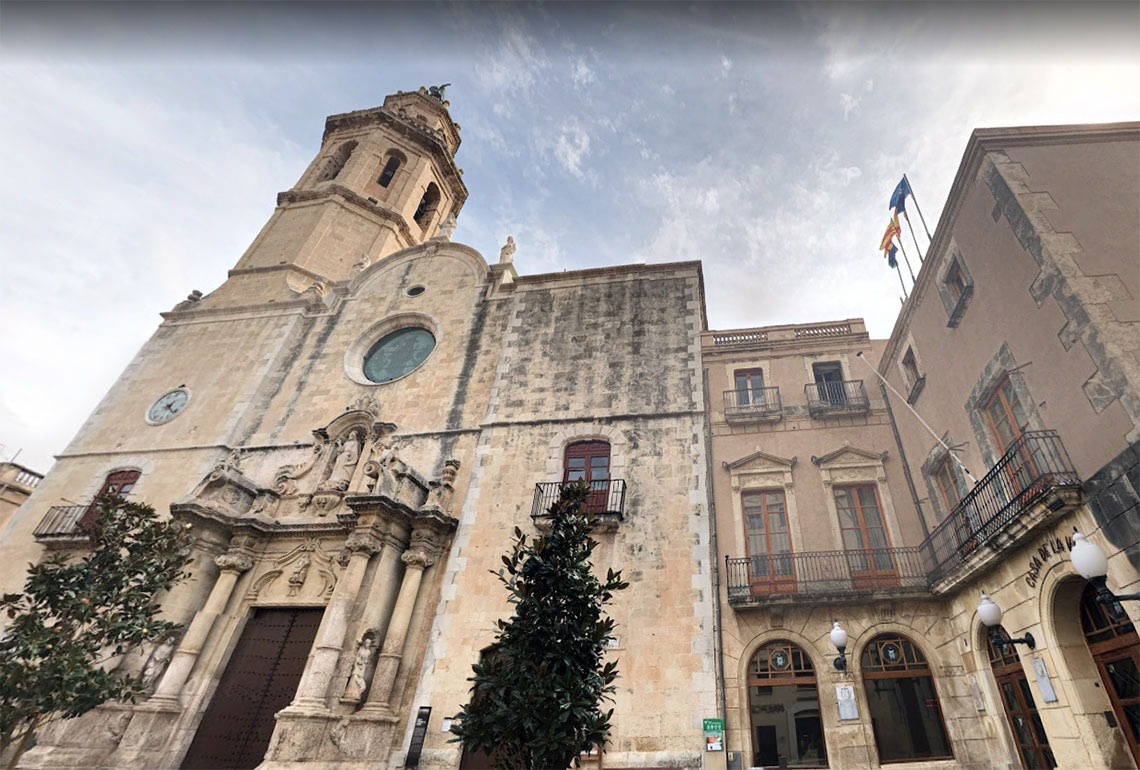 El Vendrell
The old town of El Vendrell has a pedestrian area where you can enjoy a wide range of shops and restaurants. The tranquility of the streets and open spaces makes it one of the most attractive areas of the municipality.
The tour of the urban area can continue through the Plaza Nueva, where you will find examples of New wave architecture. Other buildings of interest are: Apel les Fenosa Museum and Deu Museum.
Market: Friday
For more information:
Vendrell Turístic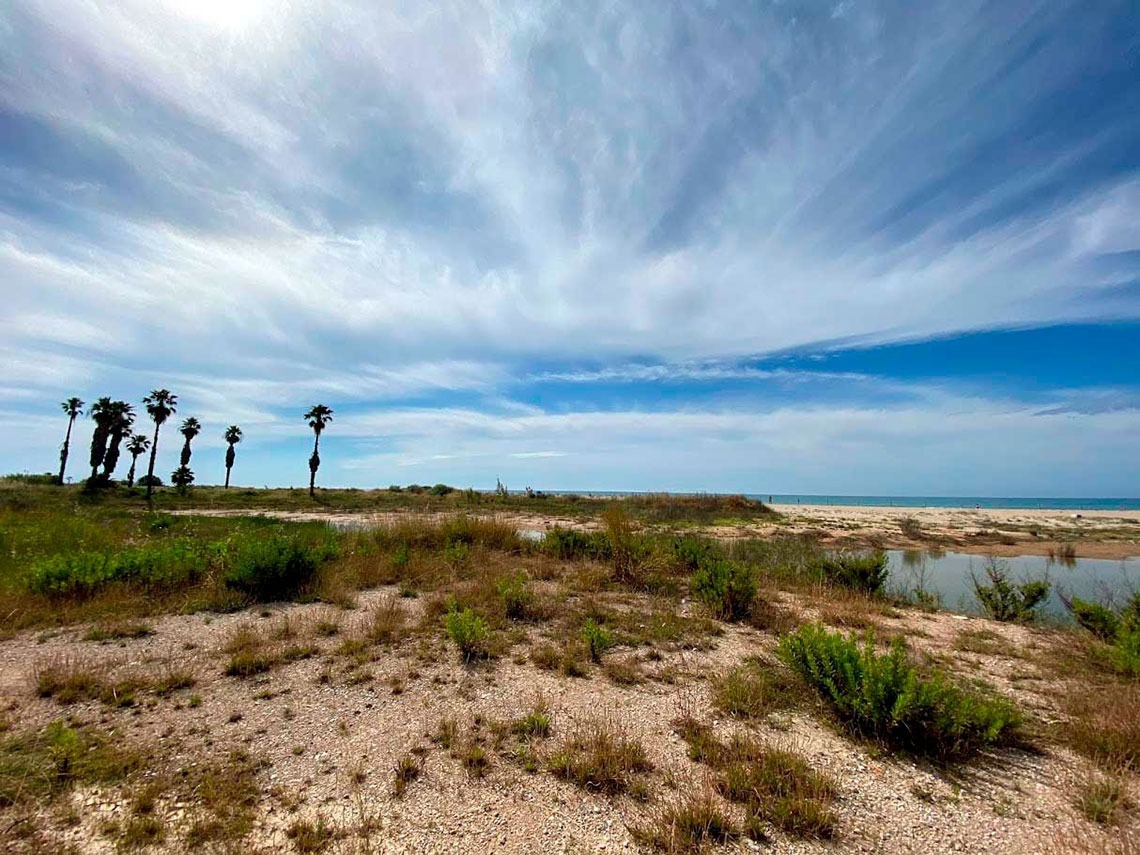 Natural environment
The Burrows
The wetland of Les Madrigueres is a coastal area of about 30 Ha, located in the maritime nucleus of Sant Salvador de El Vendrell, which encompasses the old channel of the Bisbal torrent and the adjacent floodplains, from the train track to the sea. It is a space that has not been urbanized in which there are still agricultural areas derived from the old traditional agrarian uses, today disappeared.
Originally, the Bisbal torrent crossed this area, until in the 1950s or 1960s it was diverted to the south and channeled.
It is a small area, but with a diversity of habitats: sandy beaches and dunes, coastal lagoons with reed beds, Mediterranean scrub and maquis with holm oaks. The presence of the plover, a bird in serious recession, as well as the remnants of seba (Cymodocea nodosa), a marine plant of great value for its capacity to generate dunes, stands out. Near the beach, you will find a bunker from the Civil War.
In general, it is an area of high environmental and landscape interest, due to its unique character in a fully urbanized coastal environment and because of its role as an ecological corridor between the sea, the fields and inland mountains.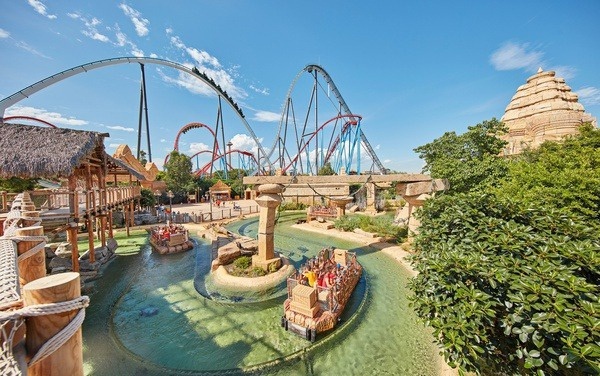 Port Aventura World
Located in the municipalities of Vilaseca and Salou, Port Aventura World is just 30-35 minutes by car from our establishment.
Port Aventura World is the most visited theme park in Spain and the sixth in Europe with more than 4.5 million annual visitors and one of the main attractions on the Costa Dorada.
A unique holiday destination, located in a privileged setting on the Costa Dorada, it has 3 theme parks for the whole family.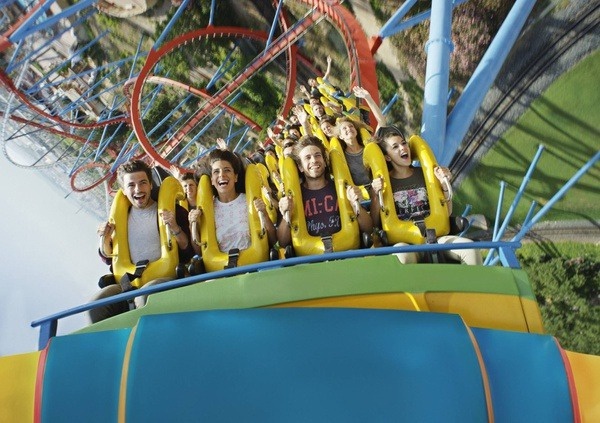 Port Aventura Park
One of the main and most valued theme parks in Europe. Its 6 thematic areas will lead you on a fascinating journey around the world. It has attractions for all tastes: fast-paced to release adrenaline, moderate and family, and also aquatic; amazing shows for all ages, restaurants and craft, fashion or souvenir shops.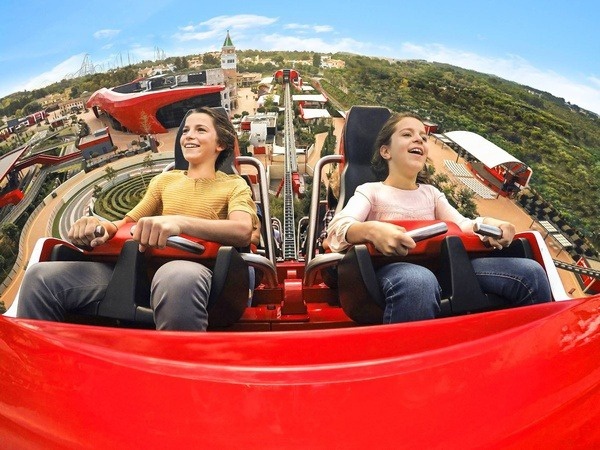 Ferrari Land
The only theme park dedicated to Ferrari in Europe is a tribute to Italian artistic heritage and a tribute to Enzo Ferrari. Its theming recreates emblematic places and buildings of Italy such as the Colosseum in Rome or the Bell Tower of San Marco Cathedral in Venice. It has 16 attractions and games. Red Force is the highest accelerator (112 meters) and fastest (from 0 to 180 km / h in 5 seconds) in Europe. And you will also find a children's area with 5 attractions specially designed for the little ones.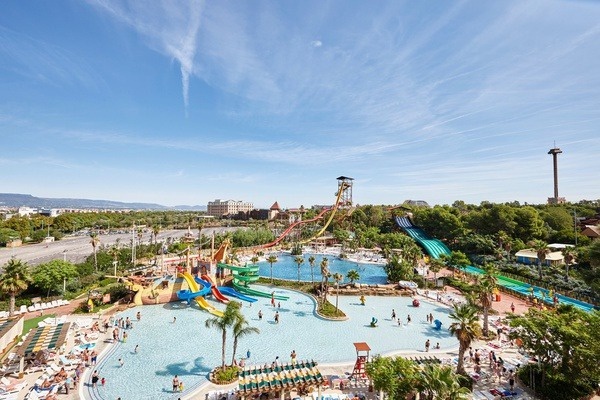 Caribe Aquatic Park
50,000 m2 dedicated to tropical adventure. A fantastic water park with 16 attractions and pools, reggae music, a careful theming featuring waterfalls, immense pools such as Playa Paraíso and Sésamo Beach, with a pirate galleon manned by the characters from Sesame Street® included!, Green areas full of tropical plants and palm trees, as well as tasty restaurants.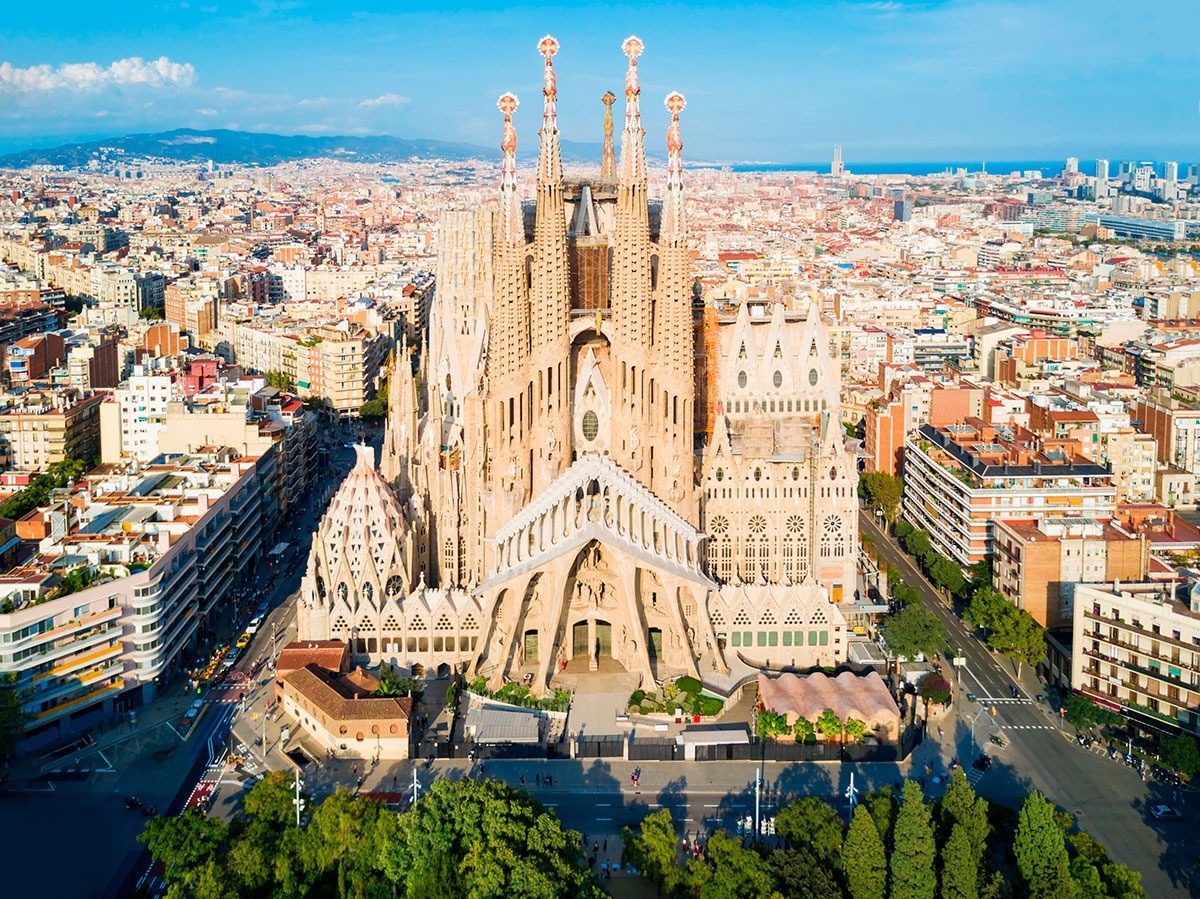 Barcelona City
Barcelona, capital of Catalonia, is one of the most important cities in southern Europe where the 1992 Olympic Games were held. Founded in Roman times, it preserves an extraordinary monumental heritage, especially Gothic, Avant-garde art, and of course, Modernist being its greatest exponent Antonio Gaudi.

This important cultural offer is reflected in the new infrastructures such as the Museu d´Art Contemporani, l'Auditori, the Museu Nacional d´Art de Catalunya, the Gran Teatre del Liceu, without forgetting the renowned Museu Picasso, the Fundació Miró and the Foundation Thyssen.

Barcelona, in addition, is a warm and bright city that opens the doors to its visitors to enjoy its Mediterranean culture, its very complete commercial offer, its appetizing gastronomy, and an endless number of recreational and cultural proposals, for which you will be lacking hours.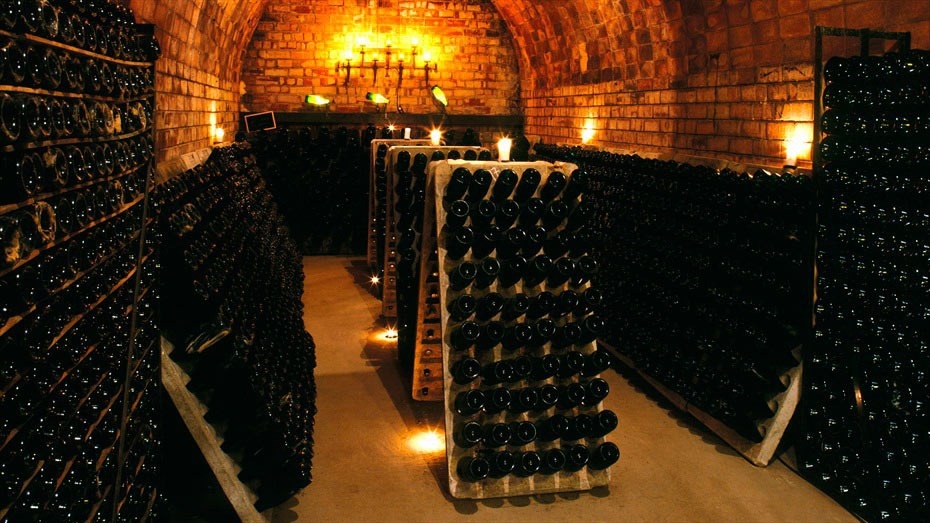 El Penedès
Visit the Penedès and enjoy wine tourism, hiking and the culture of a unique territory!

Landscape, smells, flavors, emotions ... The Penedès is a land made of nuances, which opens up to the close and vital visitor. To know it, you have to follow the clues that the years and tradition have left in the territory, in its culture and way of doing things.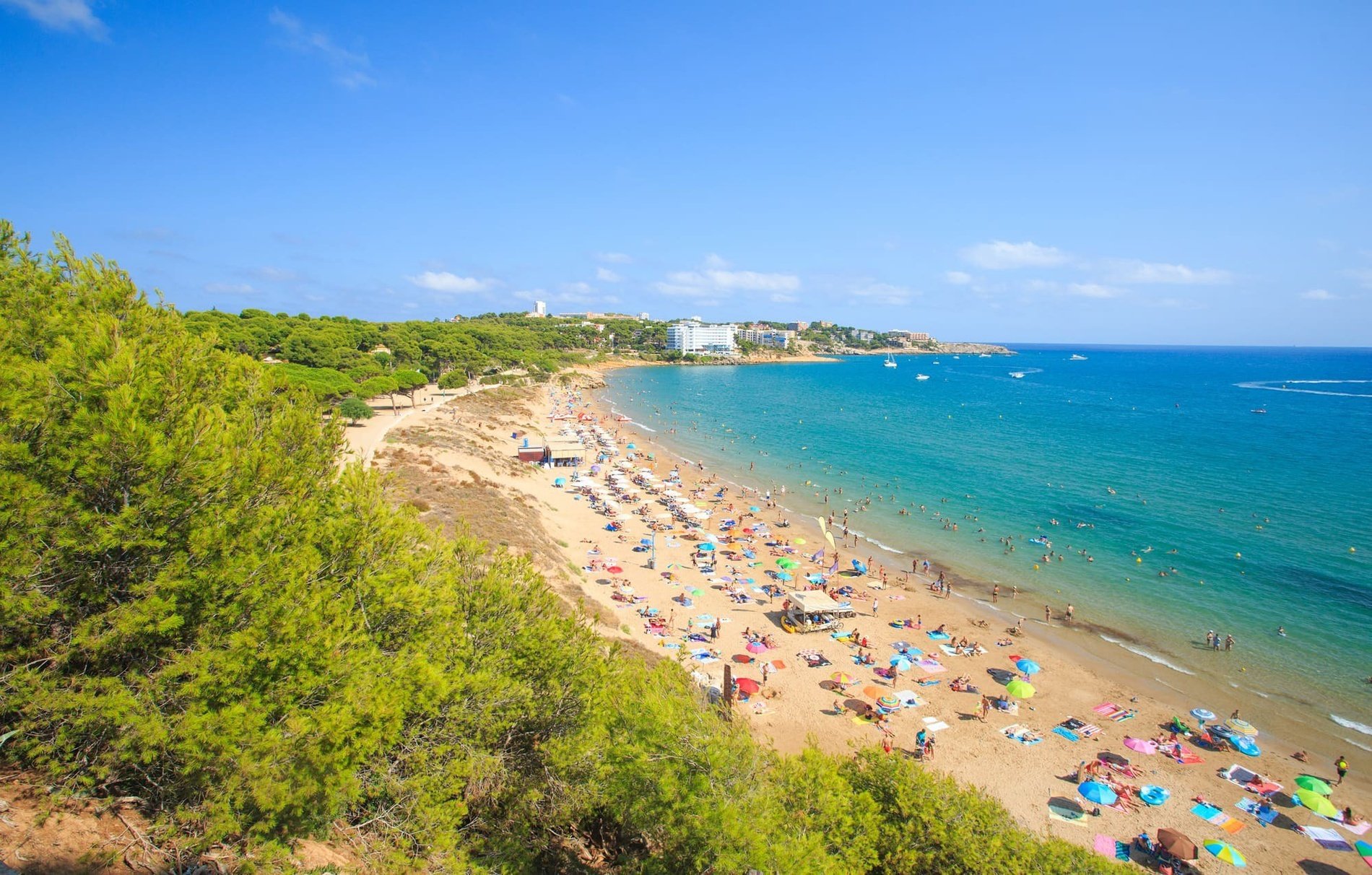 Golden Coast (Costa Dorada)
One of the most significant and beautiful coastal landscapes of the Mediterranean coast, where long and shallow beaches predominate, with hardly any orographic accidents, of fine white sand, all mixed with old fishing villages that have managed to preserve their seafaring traditions within of the most touristic environments.

On the other hand, we highlight the area of the Ebro delta, a natural park that offers an exceptional landscape, a natural space of great beauty and great interest that constitutes the most important aquatic habitat in the Mediterranean.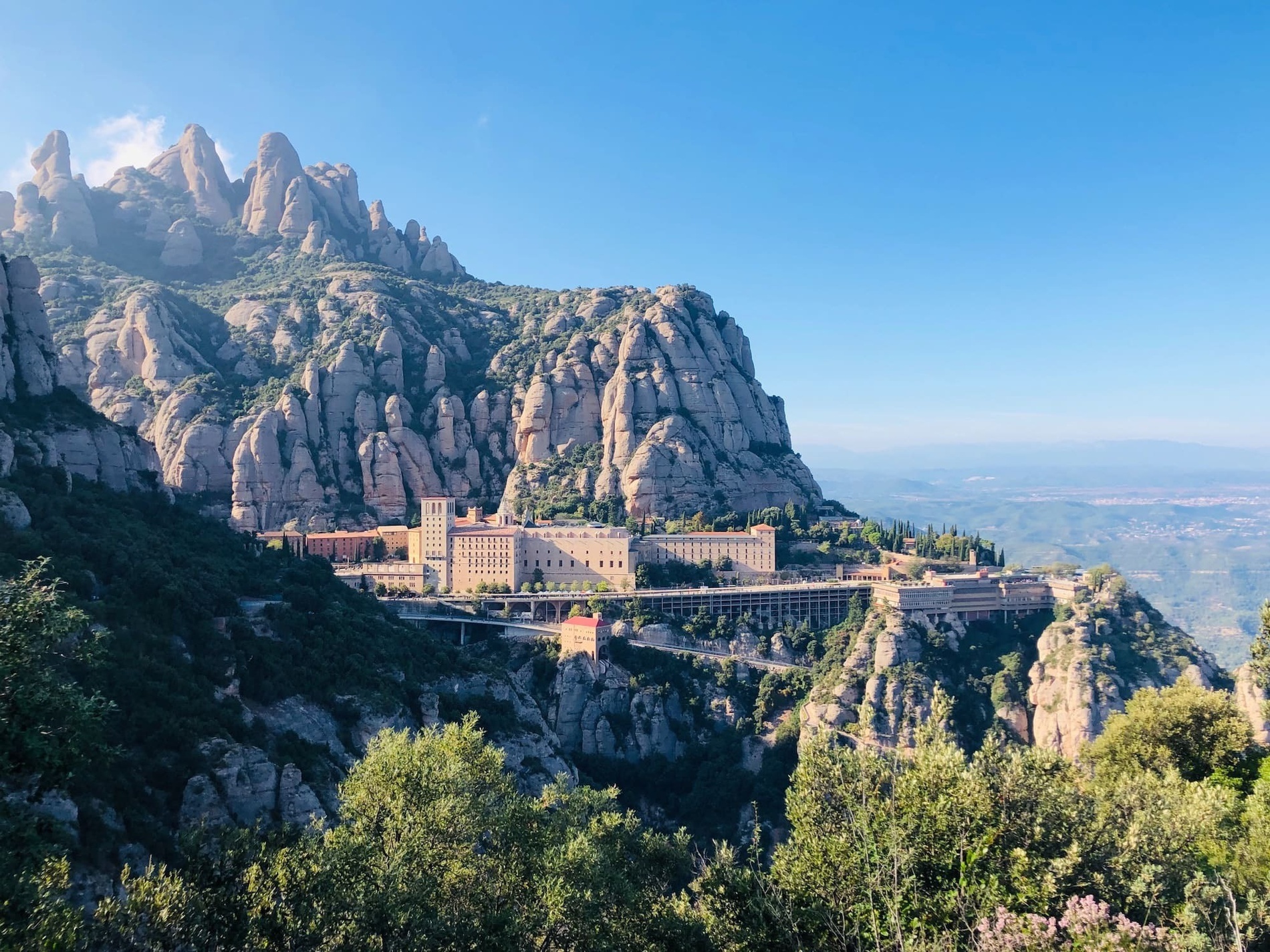 Catalonia
Catalonia is synonymous with history and tradition, it has a rich and extensive cultural heritage that is manifested in a multitude of artistic varieties that have emerged throughout its different eras.

Geographically, Catalonia has a rich diversity of landscapes, from the extensive sandy beaches through lush forests without forgetting the Pyrenean valleys hidden by snow-capped mountains, all forming a country of micro-climates.

And as for its gastronomy, Mediterranean cuisine is manifested with the combination of the freshest products that the sea offers us, and the variety of products that are harvested in the field.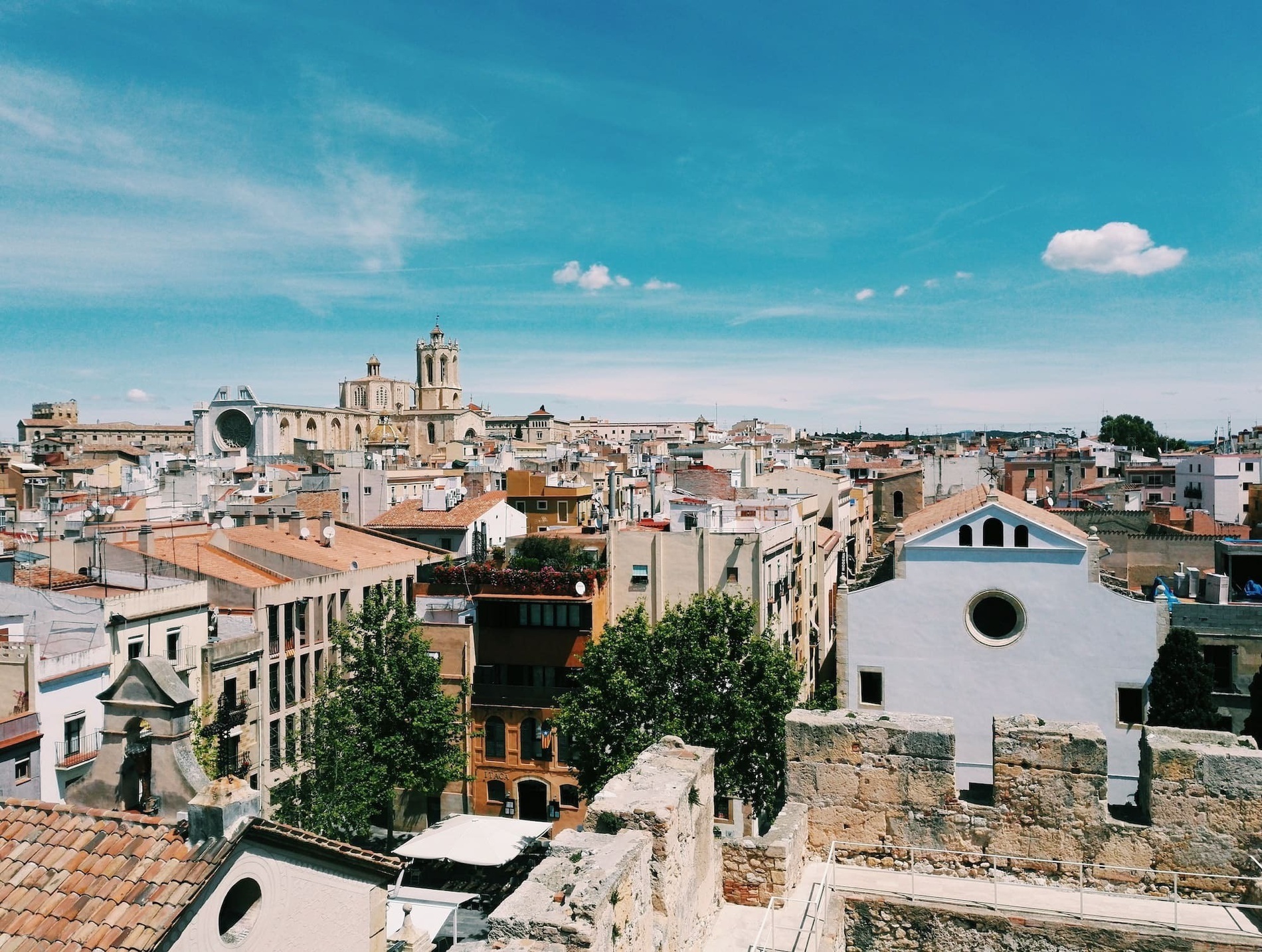 Tarragona City
Tarragona, the ancient "Tarraco" played a very important role in the "Mediterranean", and it is thanks to this archaeological legacy that "Tarragona" managed to be proclaimed by "UNESCO" "World Heritage Site" on November 30, 2000.

Two thousand five hundred years of history, of overlapping cultures and continuous urban life have made Tarragona a city with a rich heritage legacy.

The most important historical-cultural mark in Tarragona is the one left by the Roman Empire. It must be taken into account that Tarraco, present-day Tarragona, was for centuries the administrative capital of the Roman province called Tarraconense.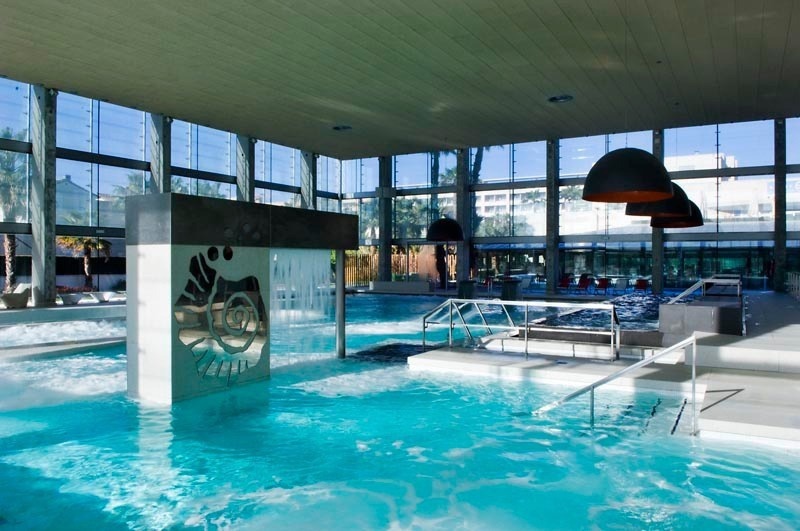 Estival Aquum Spa & Wellness
A 4000m2 facility where we offer a new way of understanding well-being and rest, providing health and an environment of constant harmony, inspired by oceans to enrich us with their serenity and tranquility, benefiting from our marine environment: The sea is a tireless source of well-being and the origin of life.
Aquum Spa & Wellness offers you the possibility of enjoying our facilities with three very interesting options that complement each other perfectly to cover all needs: Aquum Spa, Aquum Club and Aquum Wellness.
Read more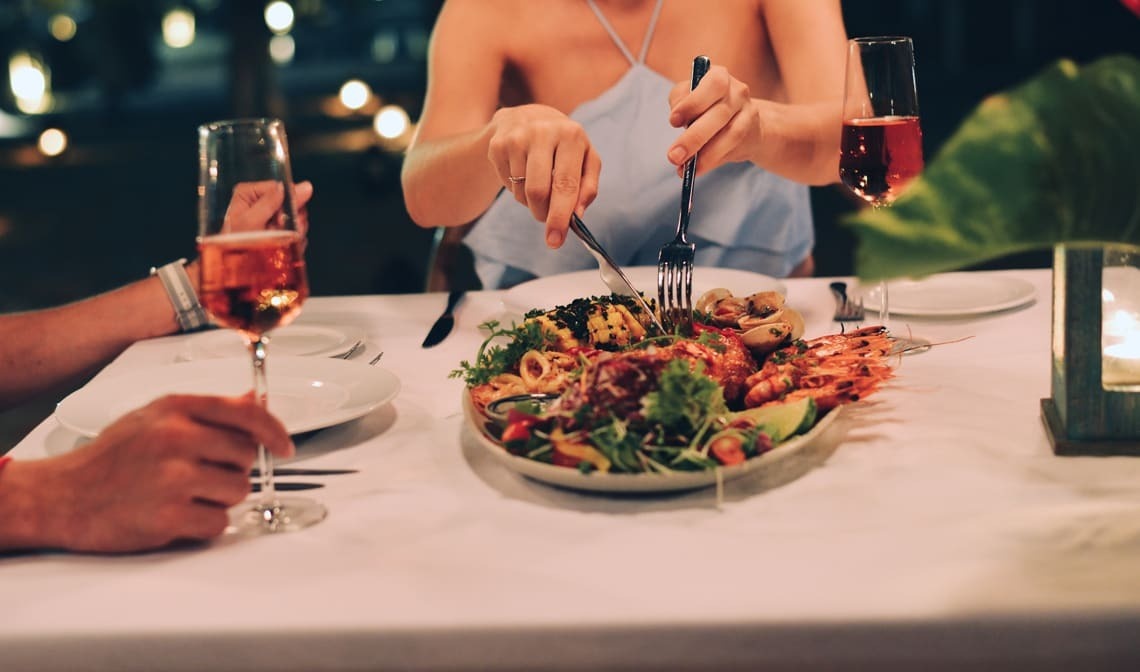 Gastronomy
On the Costa Dorada you will enjoy an exquisite gastronomy where rice dishes, fresh fish and typically Mediterranean dishes will conquer your palate, always with the freshest and most local ingredients.
SUBSCRIBE AND FOLLOW US
Find out about our latest news and offers before anyone else!