PROTOCOL OF USE OF OUR FACILITIES
We appeal to INDIVIDUAL RESPONSIBILITY in respecting and complying with the rules and recommendations in order to guarantee a happy holiday for everyone!

WE THANK YOU FOR YOUR COOPERATION IN COMPLYING WITH THE RULES, IT IS ESSENTIAL FOR THE PROPER FUNCTIONING, IMAGE OF OUR ESTABLISHMENT AND TO BE ABLE TO OFFER AN OPTIMAL SERVICE! RESPECT THE REST OF THE NEIGHBOURS, THE CAMPSITE STAFF AND ALL THE FACILITIES!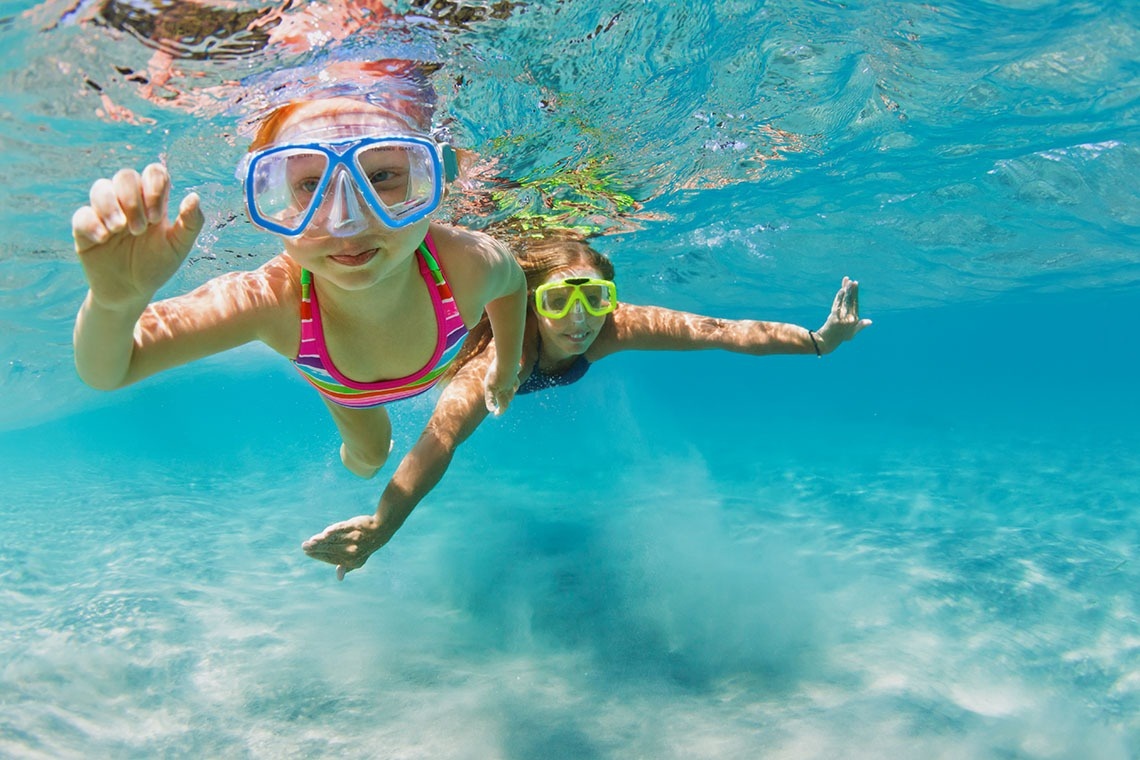 CAMPSITE REGULATIONS
Also included in this regulation any particular provision of the campsite that is publicly displayed
REGISTRATION:
For security reasons, all persons entering the campsite must register at reception, both adults and minors. According to current legislation, those over 14 years of age have the obligation to present their ID card or passport. Entry will only be allowed to those people who are equipped with the minimum necessary equipment and who are going to practise the camping activity.
Our guests should wear the Vendrell Platja guest-bracelet, which could be picked up by check in. It must be delivered at reception the day of your departure. Every lost bracelet will be charged the price of 10 €.
Minors under the age18 must be accompanied by an adult who will be responsible for the minor's conduct.
Payment of the full amount of the stay must be made in advance at the time of arrival (for both pitches and bungalows). Any variation will have to be communicated immediately to the reception.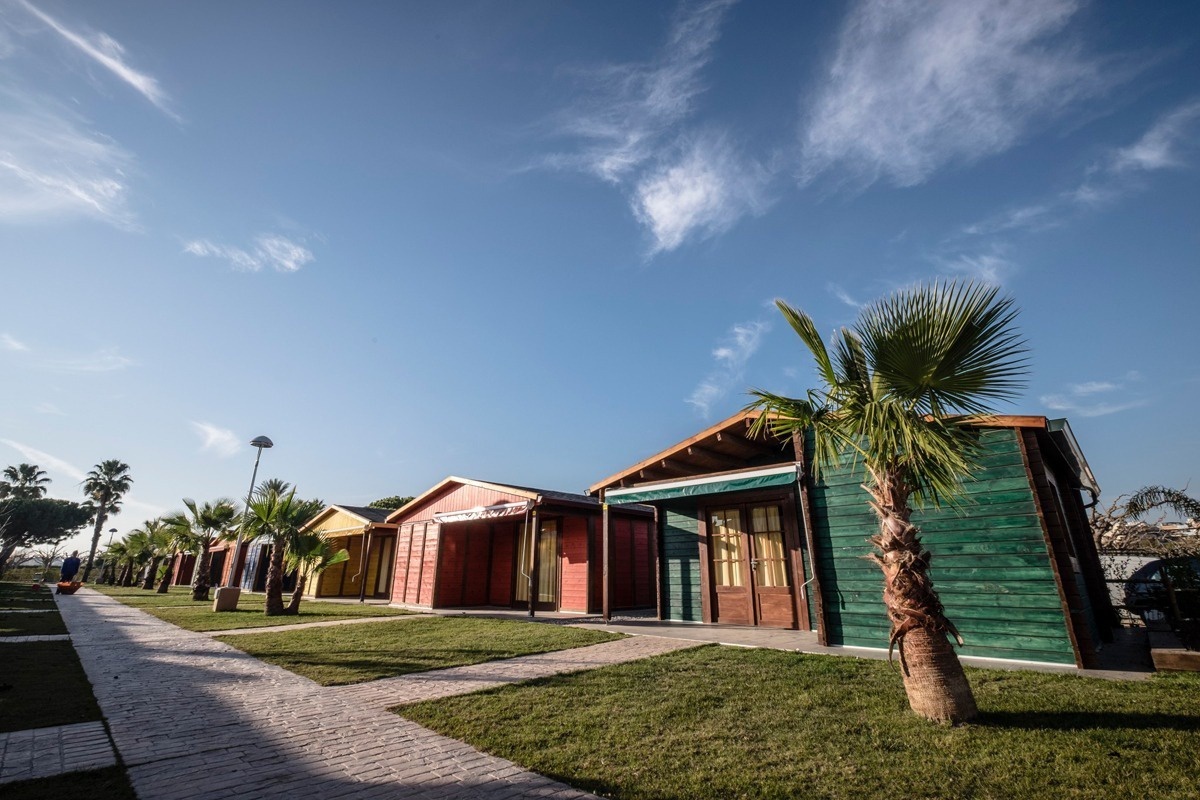 CHECK IN - CHECK OUT
Bungalows: entrance from 5:00 p.m. to 10:00 p.m.
Departure before 10:00 a.m.
Maximum capacity: 5 people including children and babies. DO NOT ALLOW VISITS.
€150 deposit with credit card (VISA-MASTERCARD-MAESTRO).
The accommodation must be returned in the same conditions as the entry: clean kitchenware, garbage removed, empty fridge, sheets and towels deposited in the shower tray. Cleaning costs (optional): €30.
Prohibited animals.
It is not allowed to install tents, inflatables and/or the like next to the bungalow.
Pitches: Entry from 1:00 p.m. to 10:00 p.m. - Departure before 12:00 p.m.
Maximum capacity: 6 people including children and babies.
(In case of not leaving at the indicated time, we reserve the right to charge an extra day).
Animals except potentially dangerous breeds.
Our spaces are delimited and planned to accommodate all the equipment, including the car, and without invading the street. Please make sure beforehand that the plot is ideal for settling in and that you do not need a bigger one. When installing the camping equipment, it will not be possible to exceed the limits of the plots or cut tree branches to better fit the tent/caravan/motorhome. Only one vehicle will be allowed per plot and it must fit in it.
It is strictly forbidden to change plots without authorization from the reception.

Late check out (late departure): ask for availability and rates upon arrival (15-6 to 15-9 NOT available).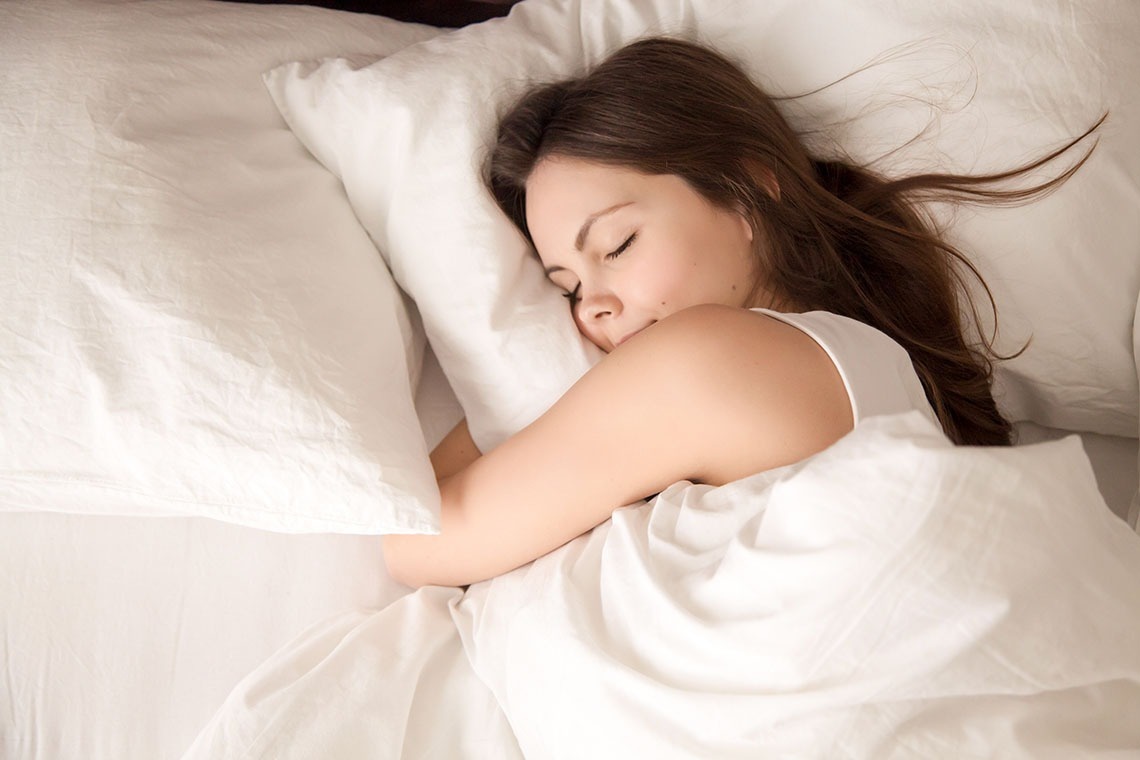 QUIET TIME
Between 1:00 p.m. and 4:00 p.m., from 11:00 p.m. to 12:00 a.m., all kinds of noise and voices will be avoided and the volume of electronic and sound devices will be regulated so as not to disturb the neighbors.
Between 00:00 and 07:00 the silence will be absolute: TV / music devices on are not allowed. Parties or gatherings that disturb the silence are not allowed, especially in common areas. Neither is the use of community showers allowed during this time slot.

Speakers/amplifiers are prohibited.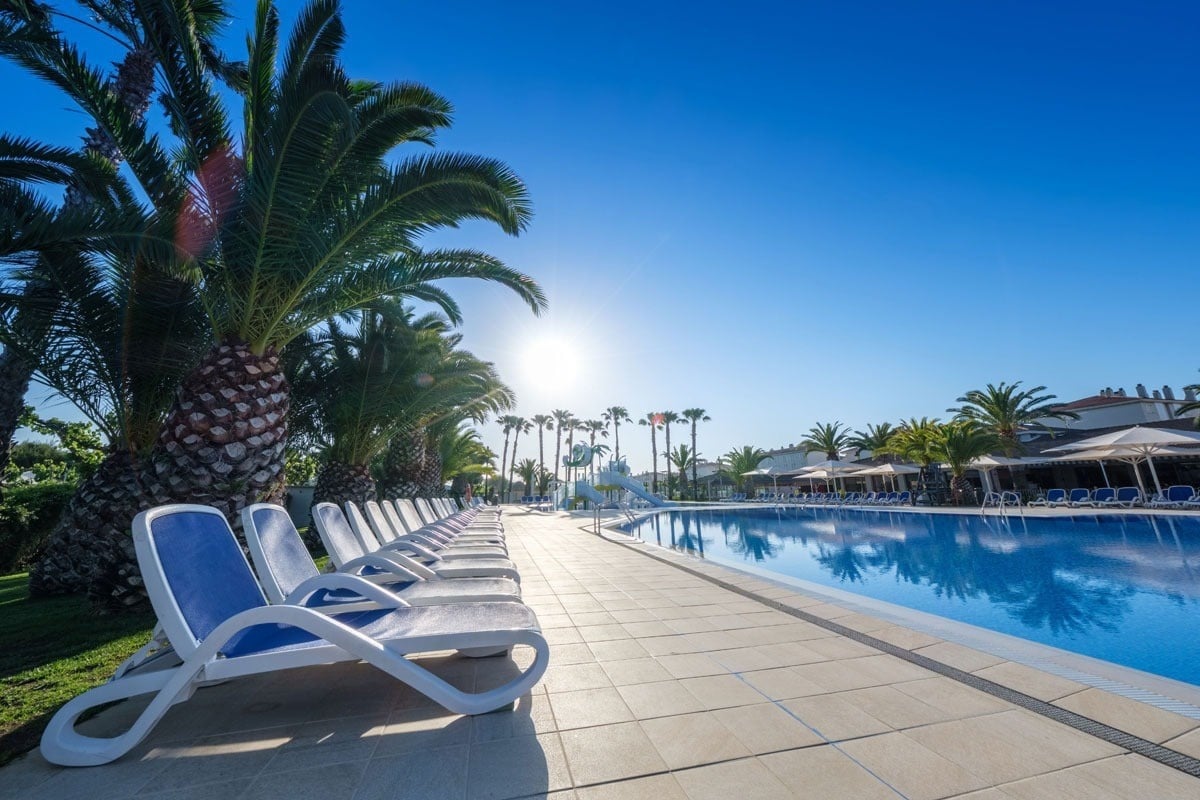 BARBECUES AND POOL
BARBECUES: Our accommodations are NOT furnished with barbecues.
Otherside, charcoal barbecues are allowed in plots or outside the bungalows, not in the streets or vacant pitches and common areas, when it is allowed by the weather conditions and other campers are not disturbed (Safari Tents and Mobilhome Lux zone are completely prohibited). It is forbidden to light any fire on the ground, and the use of wood to light the barbecue.

SWIMMING POOL: The conditions of admittance can be found at the entrance of the pool area. Children under 10 must be accompanied by an adult who can guarantee total responsibility in any event. Inflatables, fins, balls, water guns, ... prohibited. Breach of the rules of the pool (diving head or foot jumping for example) may result in expulsion.

SUITABLE SWIMMING POOLS TO ENJOY AS ALWAYS

• The lifeguards will supervise the number of bathers in each pool and may restrict access to them.
• Children must always be accompanied by an adult.
• It is compulsory to take a shower before swimming in the pool.
• When leaving the pool area, all personal belongings (towels, etc.) must be collected, and it is strictly forbidden to reserve sun loungers.
• Technical stop between 14:30 and 15:00h: Total removal from the pool area.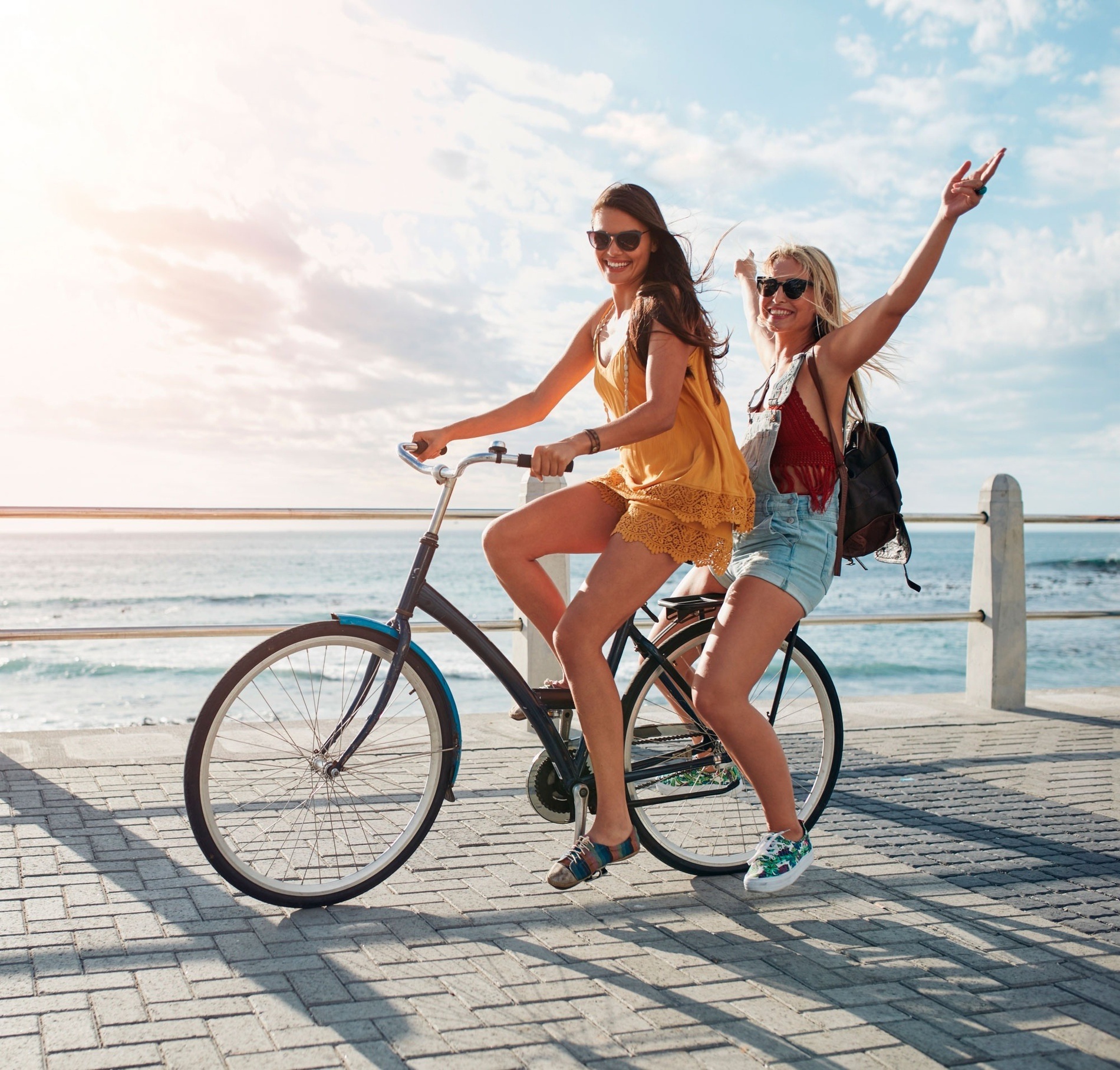 BICYCLES AND OTHER VEHICLES
Only one vehicle will be allowed per pitch or accommodation. Renting a parking space will allow a second vehicle (entrance parking). The entry of other vehicles to unload is not allowed. Maximum speed allowed 10 km/h throughout the campsite. Vehicles are not allowed between 00:00 and 7:00.
BICYCLES, ELECTRIC SKATEBOARDS and other VMP (Personal Mobility Vehicles):
Maximum speed allowed 10 km / h throughout the campsite. These cannot be used in sporting or dangerous competitions.
Its circulation is prohibited in the pedestrian areas (It is not allowed to circulate by bicycle, scooter, electric scooter or any other recreational transport throughout the accommodation area).
The use of electric SKATEBOARDS or any other recreational motor transport is prohibited to minors under 16 years of age (according to current regulations).It is forbidden to transport more than 1 person on the scooter. They are single-seat vehicles. The use of a helmet on an electric skateboard is mandatory.
Non-homologated recreational vehicles are completly forbidden.
Bicycles are obliged to ride with lights during darkness hours, but their circulation is prohibited between 9 p.m. and 7 a.m. for security reasons.
We ask for the collaboration of parents regarding these regulations to avoid unwanted accidents.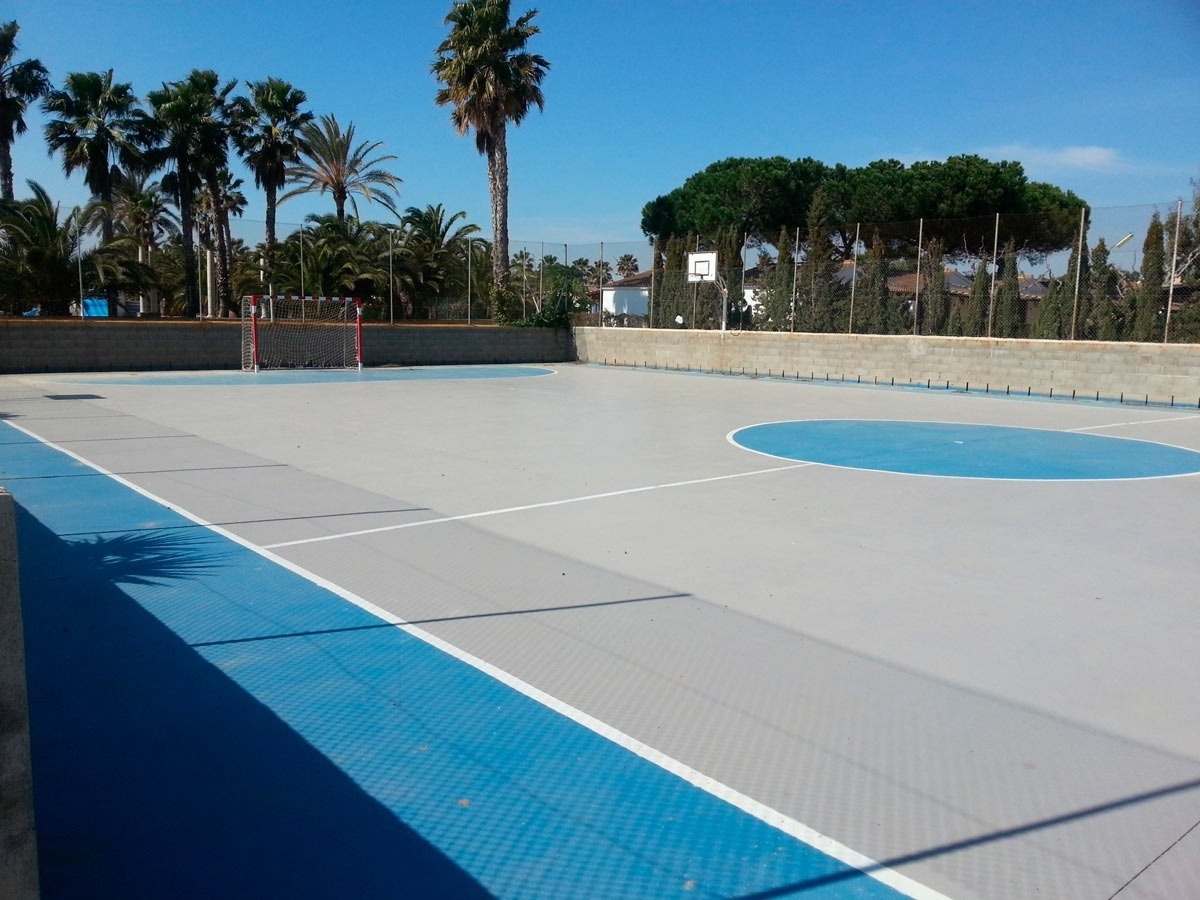 BALLS, STRINGS ...
BALLS: ball games not allowed, only authorised on the sportive corner.

CORDS: It is not allowed to tie ropes, TV antennas, electric cables, etc. on trees, hedges or on furniture (lampposts, fountains, etc.). It is forbidden to place elements such as colored raffia shades (black, green, ...), pallets, awnings, separation fences or similar, windbreaks, etc. as well as doing regattas and ditches on the ground of the plot. Please, Use clotheslines to hang clothes.

TRANSFER OF CAMPING EQUIPMENT: Campers who give their equipment to other families must indicate this in advance of the reception, which will reserve the option of accepting the transfer under the conditions that agree.

UNOCCUPIED TENTS OR CARAVANS: The equipment that remains unoccupied without the permission of the reception will be considered abandoned by its owner and removed by the Camping staff, who will be able to freely dispose of and will be exonerated from any responsibility for subsequent loss or deterioration.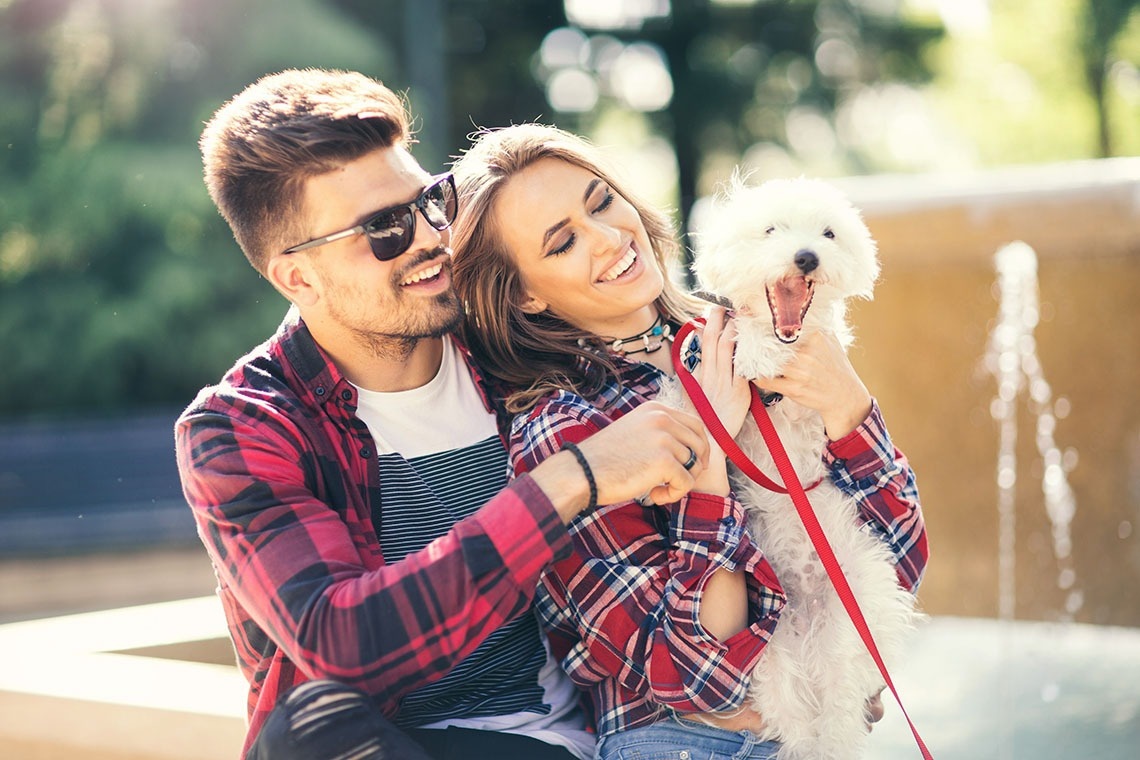 DOMESTIC ANIMALS REGULATIONS
Only camping pitches are allowed in the camping area.

Breeds considered potentially dangerous that are included in the Generalitat de Catalunya list are NOT allowed: Tosa Inu, Fila Brasileiro, Dobermann, Rottweiler, Akita Inu, American Staffordshire Terrier, Dogo Argentino, Pit Bull Terrier, Staffordshire Terrier, ...) .

They are not allowed:
In our accommodations or on the streets where our accommodations are installed (bungalows, mobile homes, tropical and safari tents).
In the sports area (soccer field, paddle tennis, playground, mini club and wifi area)
Swimming pool, bar / restaurant (indoor), entertainment area, restrooms, supermarket and reception.
The campsite has a "pipican" area. In the event that pets relieve themselves outside the authorized place, the owner must collect and disinfect them.
The relevant card will be requested at the reception.
THIS MANDATORY: Have a mandatory civil liability insurance.
Pets are subject to payment of an established fee.
The owner will be responsible for the damage / inconvenience that may be caused, Vendrell Platja will not assume any type of responsibility.
They should always be tied, even while on the pitch, to avoid accidents.
It is strictly forbidden to walk the dogs around the campsite, including unoccupied pitches, parking lots, etc.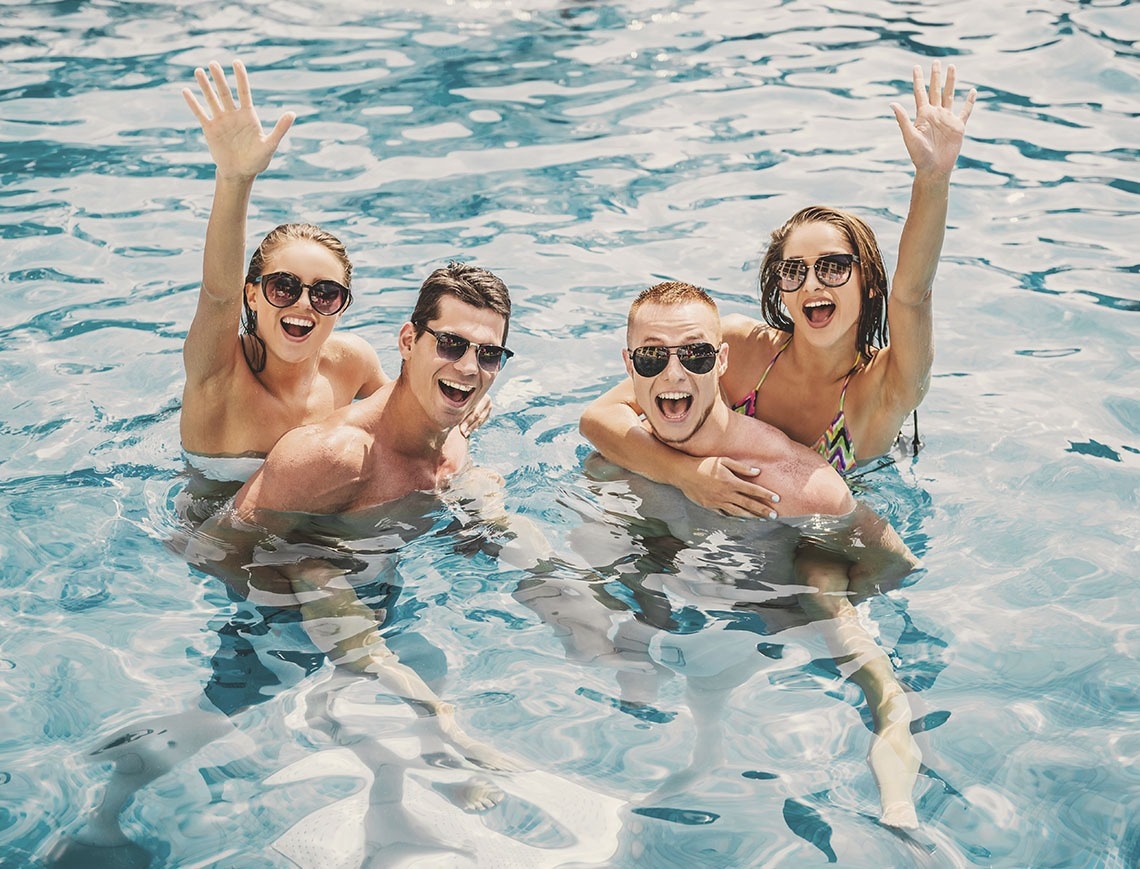 FOUNTAINS, SINKS AND LAUNDRY ROOMS
FOUNTAINS, SINKS AND LAUNDRY ROOMS: The street fountains can be used exclusively for obtaining comfortable drinking water and, in no case, may they be used to wash clothes or for personal hygiene. At the back of the toilets there are sinks for washing clothes by hand and sinks for washing dishes.

IRRIGATION MOUNTS: It is strictly forbidden to use the irrigation hydrants without the explicit permission of the Camping Management. They can only be used in the event of fire.

GARDENS: It is not allowed to plant any kind of plants in the garden plots. Please respect the vegetation of the campsite. Between 20:00 and 8:00 the automatic watering circuit of the gardens and lawns will be activated, in no case can it be stopped or modified at the request of the guests.

We take care of our environment, and at the campsite you can enjoy strolling through gardens full of flowers and plants.

GARBAGE: we are committed to preserving the environment. We promote recycling and apply the selective waste collection system. The sanitary blocks will be deposited within the hours set by reception to the recycling containers enabled. It is strictly forbidden to leave garbage on the plot. They are not collected.

WASTE WATER: The use of the corresponding container is mandatory and these must be emptied only and exclusively in the chemical toilets located in the toilet block.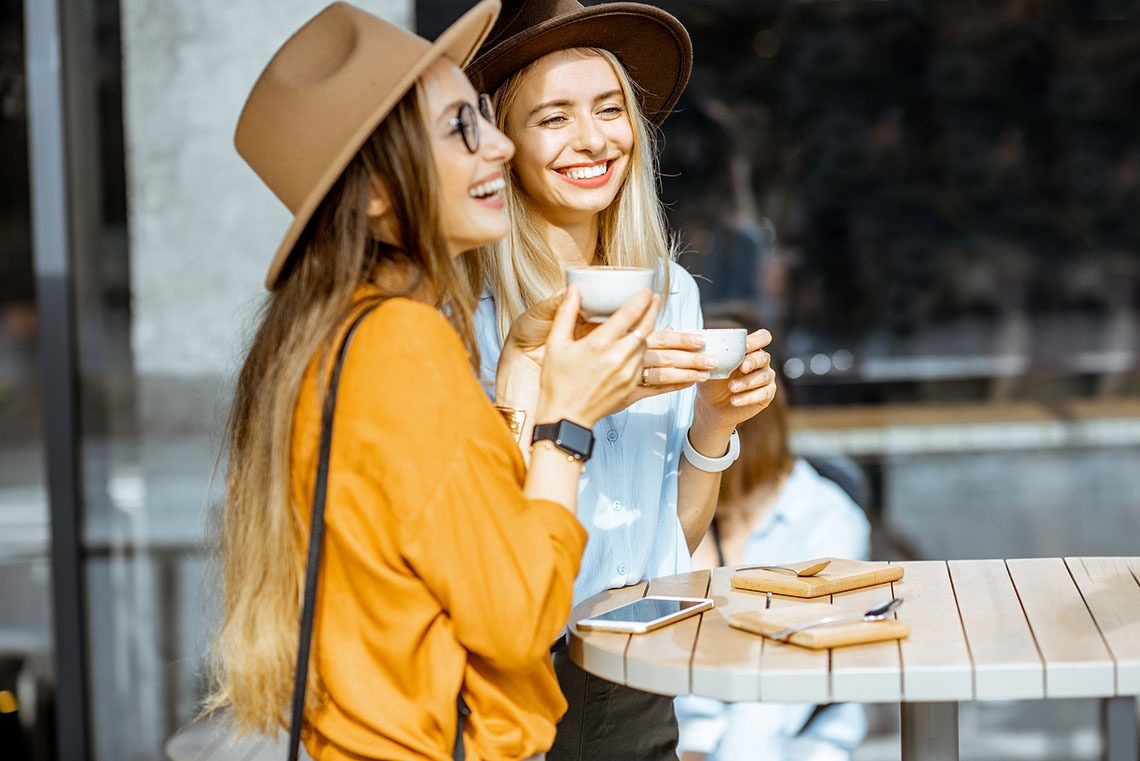 ELECTRICAL SUPPLY
The official campsite electrician is the only person authorized to handle the electricity boxes. Each plot will be assigned its plug that supplies 5A. The doors of the supply boxes must always be closed.

CARWASHERS: The campsite has an appropriate place for washing cars and it is forbidden to wash them in any other part of the campsite.

POSTERS: It is totally forbidden to post posters on the camping furniture or trees, as well as on the plots and / or bungalows.

DEPARTURES: Customers who want to leave the campsite before 7 am. They must leave the car in the reception car park between 22:00 and 00:00, and must pay the full amount of their stay until the day of their departure. The plots must be vacated before 12 noon. the day of departure, leaving them in perfect condition, clean and tidy. The bungalows must be vacated at 10 am.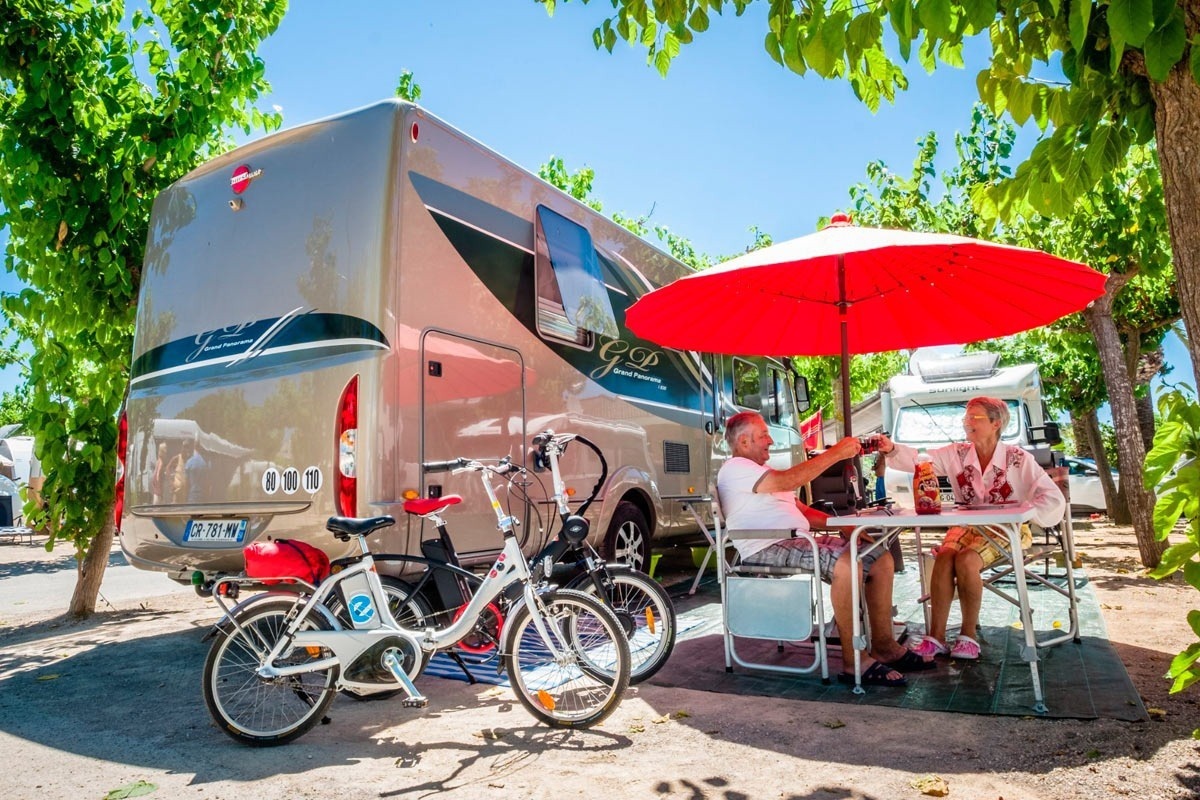 INSURANCE
The Management declines all eventual responsibility and any possible liability in case of theft, accident or damages to persons or inanimate objects caused by third parties unconnected to the establishment.
The contract holder will be responsible for all acts that are attributable to him/her or to his/her companions. In the case of minors under 18 years of age registered in the contract or possible visitors, he will also be responsible for their behaviour, as well as for any damages or accidents that they may cause. Clients are obliged to provide insurance for any accidents that may be caused by themselves or their possessions during their holidays with us.
Neither shall the Management answer for damages caused through storms, hail, fires or other causes of force majeure. Valuables can be deposited in safe deposit boxes installed at the reception. Vendrell Platja recommends customers use lock to park the bikes as well as hiring a personal insurance for high value bikes. The Management will also assume no responsibility in case of disappearance of a bicycle. Vendrell Platja does not bear any responsibility in case of damage to a vehicle crashing into a curb, tree, branch, etc. since they are independent of his will made.
The campsite is not responsible for the appliances to remain plugged or damaged. We remind our guests that the Miniclub is not a school or a nursery. All children under 4 years can attend activities but always accompanied by a responsible family. The Management declines all responsibility in case of injuries during sports competitions at the campsite.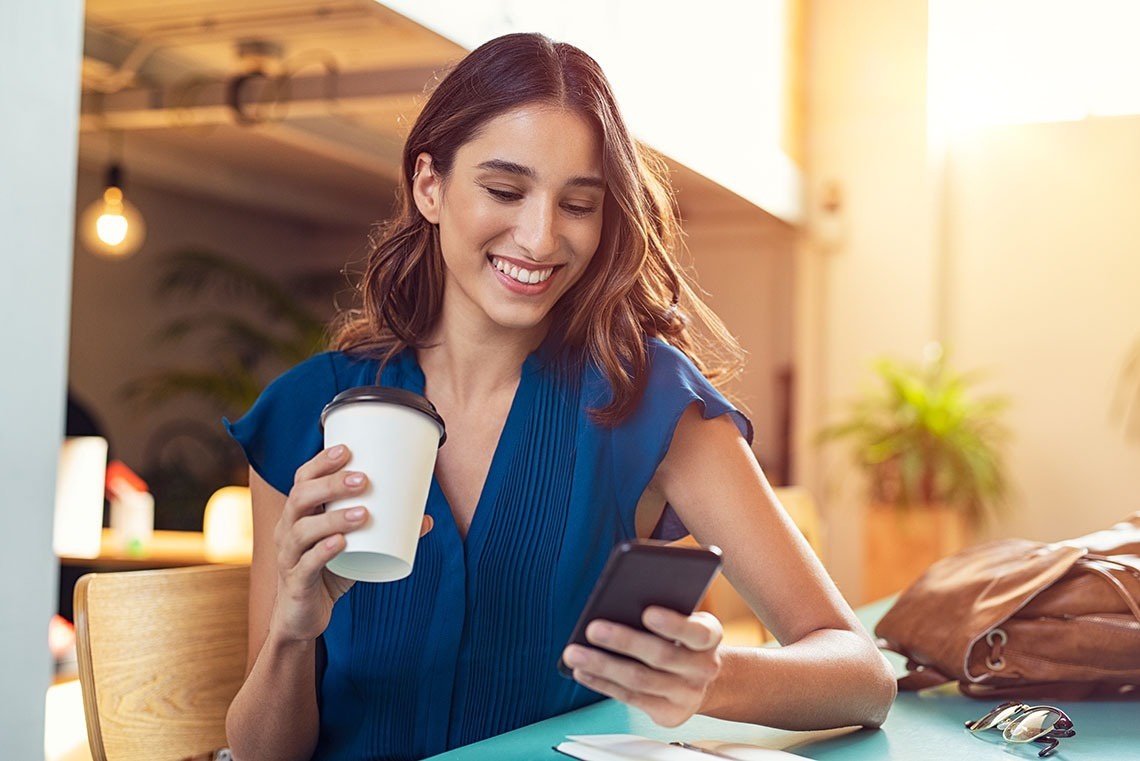 INCIDENTS
There are incident sheets, as well as official claim sheets at your disposal at Reception. We kindly ask you to speak to the person in charge on duty in this case.
Once the Client has expressly read it and is aware of its content, he subscribes to it in full agreement.
Legal Notice.- The information contained in this document has been reviewed before it is sent, however, like any other intellectual creation that includes human and mechanical activity, it is not possible to guarantee that it is absolutely free of errors. Camping Vendrell Platja strongly recommends that its recipients confirm the data that is of essential interest to them through the personal, telephone and e-mail communication channels provided in this document.
SUBSCRIBE AND FOLLOW US
Find out about our latest news and offers before anyone else!